Wireless West Trade Show in San Diego was an unbelievable experience for Midwest Unlimited! The conference included some of the largest cellular providers including California Wireless, Arizona Wireless, Nevada Wireless, Colorado Wireless, and the Northwest Wireless associations. Both the seminars and exhibitions were very helpful for existing tower climbers and those who are new and seeking additional knowledge of the industry.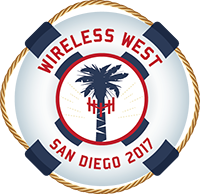 Keynote speaker, Henry Bzeih, Managing Director Connected & Mobility Kia Motors America had some the most cutting edge information about driverless vehicles. These "Level 5" self-driving cars will be available to the public by 2020 as long as 5G is in place, logistics and DOT requirements are met.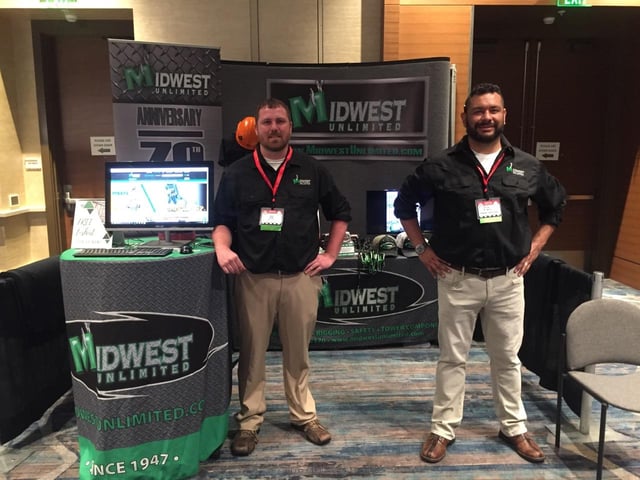 Midwest Unlimited is, obviously, in the Midwest, so we had some observations about differences in California, and not just the weather! Some may consider Nebraska is considered a "flyover" state with not much to see. However, Nebraska offers some of the most breathtaking views of wide open spaces as far as the eye can see! There is definitely more land than buildings, and there is something else you can see more of--cell towers--in the horizon, on top of buildings downtown, on churches. This is not the case in Southern California. We had cell reception everywhere we went, but all of the cell towers are hidden. Knowing this is one thing, seeing it firsthand is another!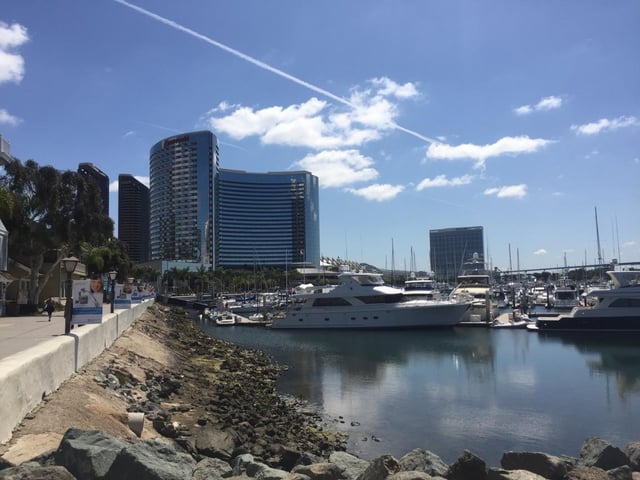 Although, this was only the second consecutive year these associations met for this show, but Midwest Unlimited is already looking forward to the 2018 show in Phoenix, AZ.
Did you attend Wireless West this year? What were your thoughts?
One last thing, we invite you to take advantage of our show specials: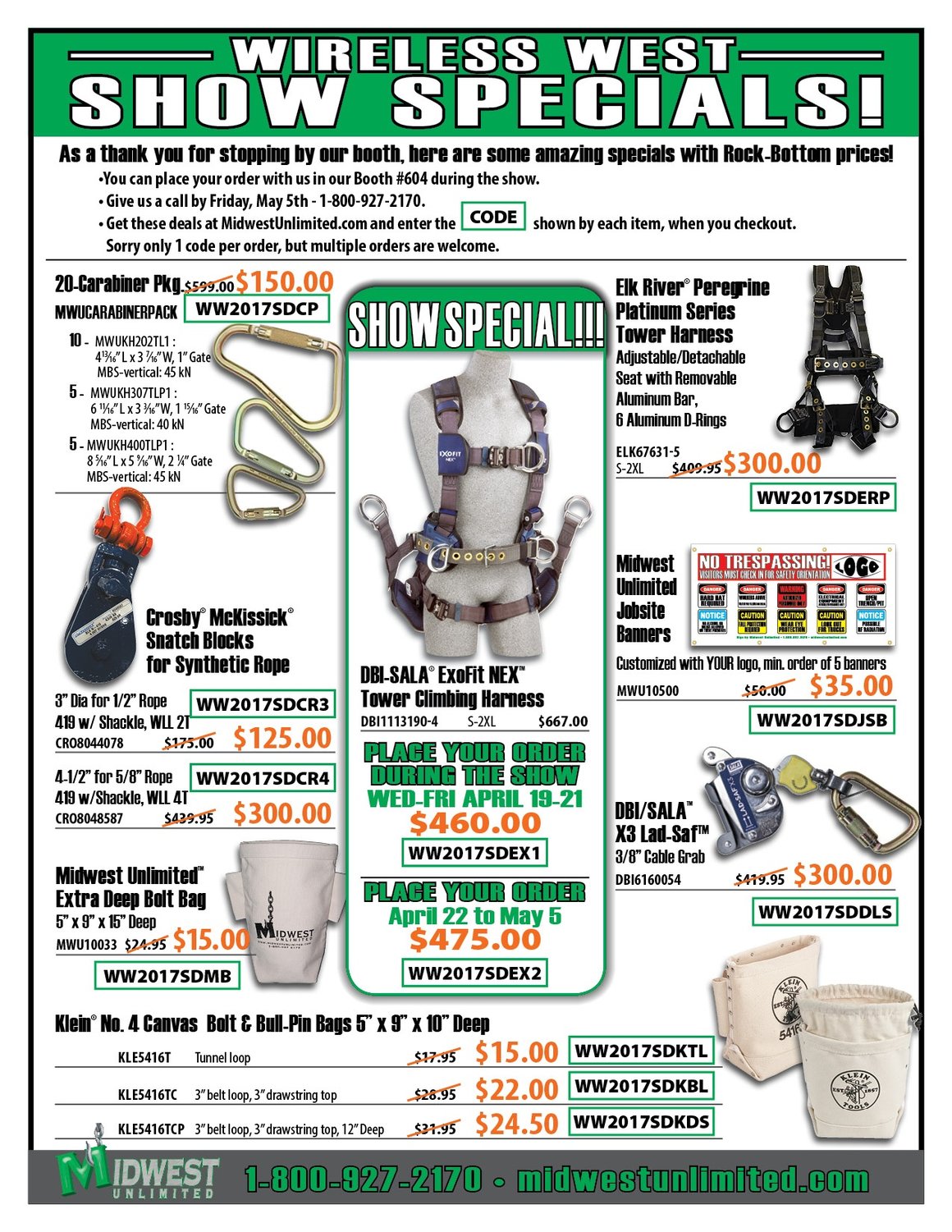 Special pricing expires tomorrow, so get them while they're hot! Please also feel free to contact our product expert, Dan, with any questions you may have!
Thanks to Rick Rivera for contributing to this blog post!